Repair a Leaking Toilet in SE Michigan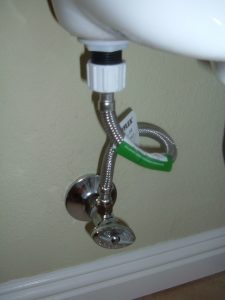 A running toilet can give you the exact same headache as a running nose. Sometimes, the problems are bigger than the nose.
If you go in your bathroom and you see water on your floor, it can be disgusting. Or worse, you've completed what you have come for and notice that the toilet doesn't work!
So, it's imperative that you know and understand what to do in these situations and why you should call a plumber for toilet repair situations. But first, let's analyze the common problems and their reasons.
Causes of Toilet Problems
There are many difficulties that you can face with a toilet. And the weight of those problems may also vary. Typically the following problems can occur:
Water is leaking on your bathroom floor.
Can't flush the toilet.
Can flush the toilet, but it's not going all the way down.
Toilet is filling too slowly.
Toilet is making a noise.
Toilet handle is stuck or loose.
Toilet is not usable anymore.
There might be a variety of problems at any time, but normally these are the problems that you can face with your toilet.
Toilet Repair Ideas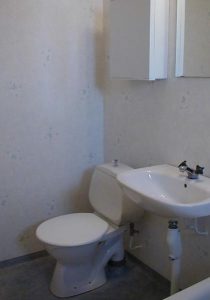 If your toilet is leaking onto your bathroom floor, have a close look at all the connections. Check all the nuts and bolts to see if they are tight enough or not. Many times it so happens that only a tightening can stop all the worries. If all of the connections are tight enough, it may be a good time to change the seals.
The tank may also have a slight crack in it. In that case you will have to buy a new one. But, there is a proper technique for installing a toilet and if you get it wrong, you'll continue to have problems. A local plumber that covers the Livonia, Westland, Canton, Dearborn and the whole Wayne county area can be the right way to go.
If you have a loose connection between your flush lever and flapper valve, your toilet won't flush. In that case, readjust the connection. If needed, change the mechanism.
With too much slack in the lift chain, it's possible that your flush won't work fully. You just have to clean the chain. Also be sure that the flapper you installed is a perfect fit for the model. A good plumber that has been doing this type of work for a long time can ensure you get the right parts for your toilet repair project.
A slow filling problem can occur if the water pipe is not wide open, or the valve has gone bad or is blocked. So check all of these items and you'll probably be free from the disturbance.
In case of a loose handle, open up the cover and clean the mounting nut. That should do it. If not, chances are that you will have to replace it.
Toilet Repair in Livonia, Canton and all of Wayne County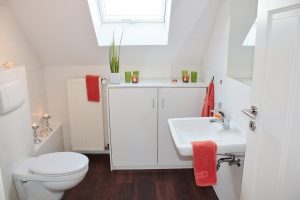 If your toilet isn't functioning as it should be, you will need toilet repair by a local, reliable, responsive plumber. There are two ways of repairing a toilet. One is doing on your own. The other is getting it done by a professional. Although doing it yourself can save you some extra bucks, the work may not be accurate or there may be flaws which will lead you to even bigger problems. So it's wise to hire a local plumbing professional for repairing leaking toilets. And if you need a total toilet replacement, you're likely better off hiring Hahn Plumbing services. A fast response, quick repair, and quality services are what Hahn Plumbing customer expect!