Water Heater Installation by Michigan Hahn Plumbing Service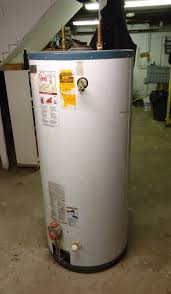 Water heater installation on your own is sometimes no easy task. It can be arduous, cumbersome, and you have potential to do more harm than good to your plumbing system. Can you imagine if you did something wrong and one of your pipes burst? Just imagine the huge and aggravating mess you would have to clean up.
If you have never done a water heater installation before it may be wise to call a professional plumber in the Livonia, Canton, Northville, Plymouth or Novi area to do it for you.
A professional, licensed plumber would fix your water heater problems quicker than you could ever imagine. And they save you a serious headache with a potential mess you would have to clean up.
Professional Hot Water Tank Services
Here are three reasons you should hire a professional plumber to take care of your plumbing needs.
Plumbers have the professional equipment and tools necessary to handle tasks that are far beyond the capability of store-bought wrenches and plungers.
Professional plumbers work every day on home plumbing. For most repairs that will require you call a plumber, he or she has probably already done the same job three times that week.
Professionals can get work done far faster than any amateur without needing to rush. With skilled plumbers, you'll have the work finished quickly and without worry that it was done poorly.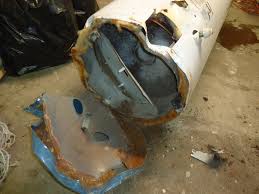 It can be less expensive to go with a professional plumber than to try to do the work on your own or call on amateur friends to help. Trying to perform repairs without proper training will often lead to larger plumbing issues. If not done right, you may need to call on the professionals eventually —only now they will have a more expensive job to finish.
Mistakes in plumbing can also lead to flooding and water damage in your house. Save yourself the risks of additional repair costs and call the experts in from the start.
Michigan Hahn Plumbing Service is a well-respected plumber serving Ypsilanti, Canton, and Plymouth. They can do water heater replacement or take care of any other plumbing needs you may have. This company is the leading authority in Livonia water heater installation and you won't be disappointed.
Go To Water Heater Installation Company
Now if you need Livonia, MI water heater installation, then you should call us to take care of your plumbing needs. Michigan Plumbing Service is a professional plumbing company that has been servicing the entire Wayne County area since 1999. They have experience in water heater installation, leak repair, fixture replacement and repair, hot water tanks (replacement), laundry tubs, garbage disposal, snaking, drain camera, and installation, and sump pump replacement. These are just a few of the many services they provide.
Michigan Hahn Plumbing Service is known throughout the community and has been the go to plumbing company in Wayne County. Do you need a new water heater installed in Livonia, Ann Arbor or anywhere in the area? Feel free to contact them as they will be happy to take care of it at an affordable rate as fast as possible. Unless you have the tools and experience, don't make the mistake of trying to install a water heater yourself. Call Michigan Hahn Plumbing Service today!