Sump Pump Repair and Installation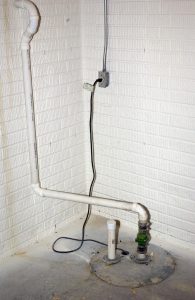 If you own a house in Livonia, Canton, Dearborn or anywhere our customers live, and it is in a place which is prone to bad weather, it's quite possible you may need sump pump repair.
A sump pump is necessary tool to help your basement to stay dry. Keeping the recent floods and storms in mind, a properly installed sump pump has become an important component for home owners these days.
Here, we will discuss about how it works, what types there are and most importantly, when you may need a sump pump replacement.
Sump Pumps; How They Work
While building a house, drain tiles are used at the bottom of your house next to your foundation. Their work is to collect all the water that seeps from the ground around your foundation.
Contact Hahn Plumbing to get your project started!
After collecting water, they store it into a small compartment. A sump pump is installed in that compartment. It has a float switch attached to it. When the water level rises beyond a certain level, the float switch is triggered. That is when the pump gets started and drains the water from the compartment.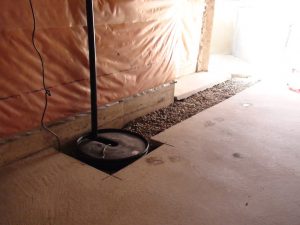 The water is drained through a drainage pipe and is discharged away from your house, avoiding flooding in your lower level. In the upper section of your drainage pipe there is a valve that opens only in the outward direction. This valve prevents the water from floating back in when the motor is turned off.
Types of Sump Pumps
There are two main types of pumps. Submersible and pedestal. A submersible pump is installed in a small watertight compartment in your basement. Once the trigger switch goes on, the motor starts its work.
The pedestal design is placed on a pedestal base that keeps it above water level. Wondering which model should you choose! It's always better to go for the submersible one. Because it is heavier duty and completely sealed. Water around the sealed compartment actually cools down the motor while running, giving it a longer lifespan.
Apart from these two main types, there is another type called back-up sump pumps. These pumps usually run on a rechargeable battery and is installed in case the main pump goes offline or doesn't work for any reason. The basic function is the same. The only difference is the battery backup.
Hahn Plumbing has significant experience installing and repairing sump pumps around Wayne County including Livonia, Dearborn, Farmington Hills and the general Detroit area. Let us help you get the right sump pump set-up.
When is it Time for a Sump Pump Replacement?
Well, if it's time already and you didn't notice, chances are that you can go fishing in your own basement! That is, your basement is under water. You certainly do not want that to happen, right? That's why Hahn Plumbing tells our customers that the best time to replace the troubled sump pump is before – not after – the next big storm.
Now, installing a sump pump is not very easy and needs to be done right to ensure years of worry-free rain storms. After all, water and electricity done mix well! It's always better to trust a professional plumber for your sump pump installation or repair.  Electricity, location, support and drainage have to be taken into account, or you risk ruining your basement furniture and other belongings.
Whether you're in Dearborn Heights, Westland or anywhere in metro Detroit, we can take care of you. We'll cover the necessary recommendations like:
which model should you choose
how far your drainage pipe should go
where you should install your pump
if a back-up pump necessary
and much more
So, it is comforting, hassle-free and smart to work with Hahn Plumbing to protect your home. Contact us today!